Kensington Valley Excavation Services in Howell, Mi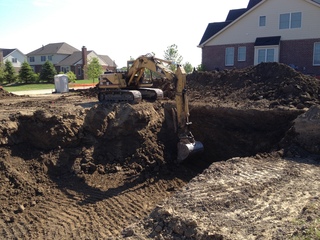 Kensington Valley Excavating, LLC wants to be your source for water and sewer hook-up, and all your excavating needs.
We offer:
Sewer and water – New and Repaired
Site Development – Building Pads, Parking Lots
Drain fields
Septic – Traditional, Engineered
Storm Sewer
Water Mains
Sanitary Sewer
Demolition
Driveways – New and Repaired
We provide service before and after the job. We are owners of the company and are present at all jobs. Call us for a free estimate today. We would be glad to call you and meet with you about your excavating needs.